Table Decor Ideas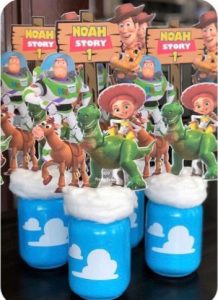 Welcome back to CK Loves Events blog! Last time we went over how to plan a party/event. What do you think we should discuss this time? How about table decor? Designing the perfect table decor or setting can make your guests feel excited or fancy, depending upon the type of event you throw. No matter what kind of event or party you choose, table settings and decorations always present your style and creativity. As the hostess of the event, your decorations should be an expression of who you are, that is what makes and event or party spectacular, as well as knowing your audience. If you are planning a three year old's birthday, your table will be playful and fun and set for preschool age children, who love finger food, cupcakes and cake. It will most likely be a theme party. It might be Toy Story, Star Wars, Scooby-Doo, super heroes, princess, or any other fun birthday idea one might think up. Then, in that case, it will consist of age-appropriate furniture, balloons, finger foods, party favors, and more. Your table decor will reflect your party. For example, if you choose a Toy Story party, you could make these adorable cloud mason jars that feature Toy Story characters.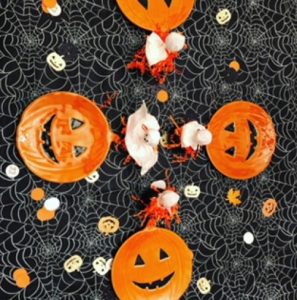 There are many other party theme ideas for table settings that you can enjoy creating for those special events. What if you chose a Halloween party or event? How would you decorate a table? First, decide how many people you will be entertaining. Then, I would start thinking about what kind of table I want to decorate. If you need ideas and are having trouble, I would check out Pinterest, Google, or other party sites online that will jump start one's creative juices. Thinking about place settings is a great place to start. The Halloween table setting I have in my blog has these Jack O'Lantern plates I found at Pottery Barn Kids for about 6 dollars. I was able to get them a little cheaper because they were offering a percentage off discount. It is always a great idea to look for either percentage off coupons or discounts from stores and other party websites. Typically, if you shop at the end of a season, you can snag great deals on seasonal items. Although if you need a large quantity of something, especially for table settings for your party, I would suggest possibly renting dishware and linens.
I will post a company that does rentals at the bottom of this post for those looking to rent. As far as my table covering, I found cute a spider web one from Party City and it was the perfect size. The pumpkin confetti I was able to locate on Etsy. Etsy is a terrific place to explore if you are looking for a specific item. Also, Ali Express is an excellent website for anything you may desire, which is super inexpensive as well. I am on their site many times a week, looking for all kinds of great deals and products.
If you are hosting a holiday party, you probably are looking for more of a magical type of table. I have posted a holiday table I did this past year. Now, it was a little bit more elaborate because I had the beautiful items already. If you want to do a holiday theme table, it can be sweet and cute by using solid color plates, fancy silverware, decorative napkins, or any other holiday design. You can also add decorative candles for ambiance, although if you have little guys around, make sure the candles are entirely out of reach, and always remember to turn off the candles. Another option could be pre-lit candles, which are much safer for the little ones.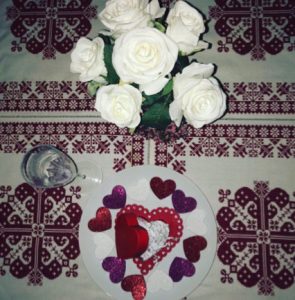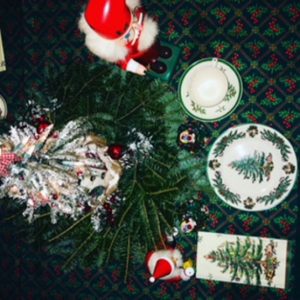 Pretty much every party or event usually has a particular decor that ties the event or party together. A nicely designed table can always make your special affair really pop. Remember, your table decor should always represent who you are and how amazing your event or party is going to be. Hopefully, I have given you all a few fun table decor ideas that you can try out. Please e-mail me if you would like any tips. See you next time!
Decor ideas: https://www.aliexpress.com/
Rental Items: https://www.unitedrental.com/
Read More